A variety of bikes I worked on at EBC. The bike is a large canvas in theory, but the technical aspects of the individual pieces cannot be overlooked. It's a delicate balance to figure out how each individual touchpoint will work on its own, and also when the bike is viewed as a whole unit.

Firetail is friendly and fearsome, with dragons flying among the clouds in and out of the deep metallic red frame. Blue, red, black, white, and gold/yellow all represent different elements in ancient Chinese mythology and complement the strength and richness of these dragons.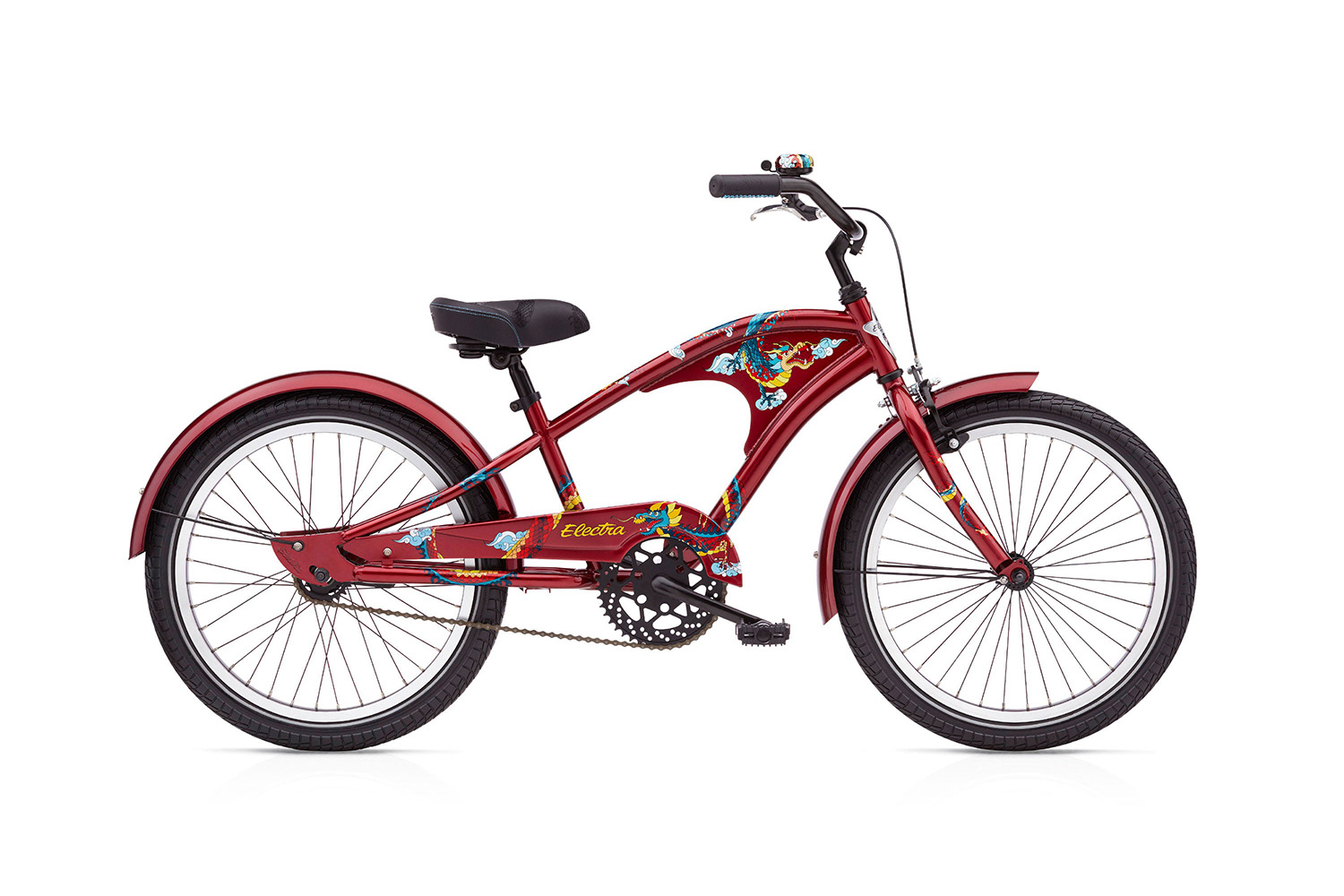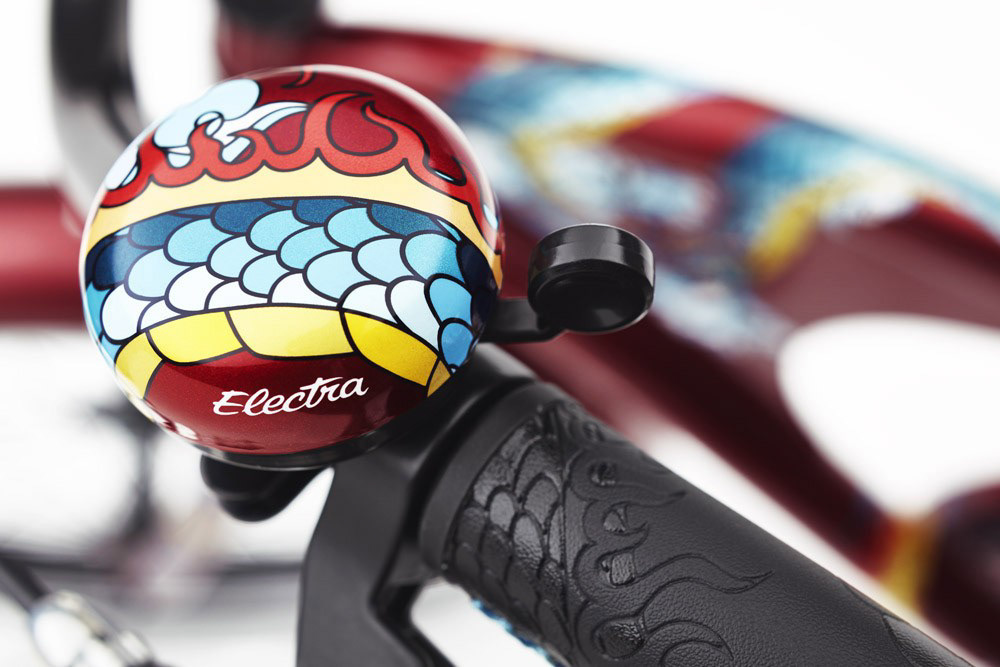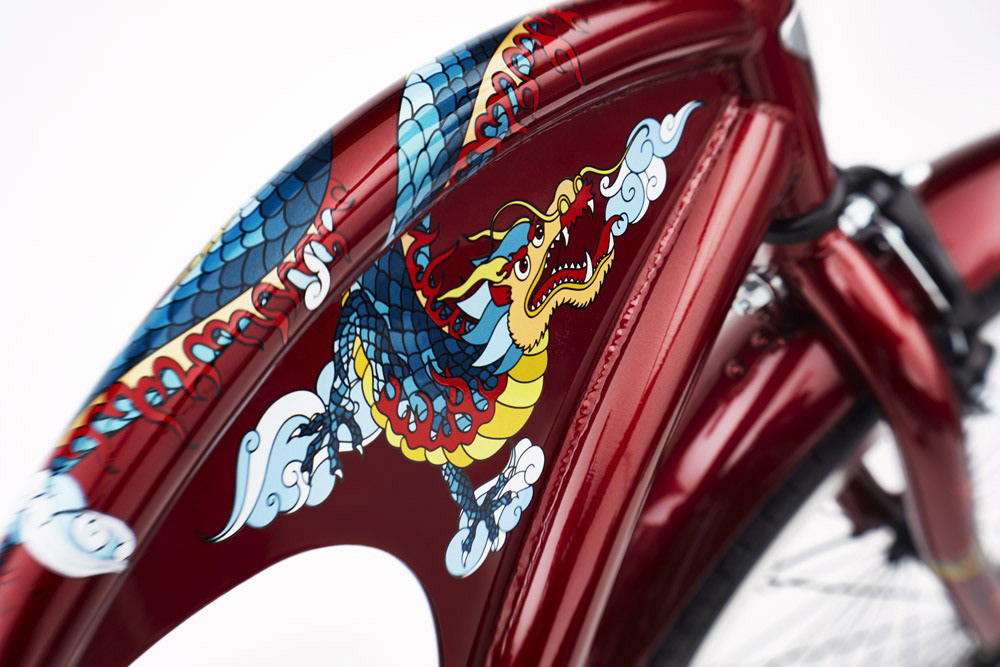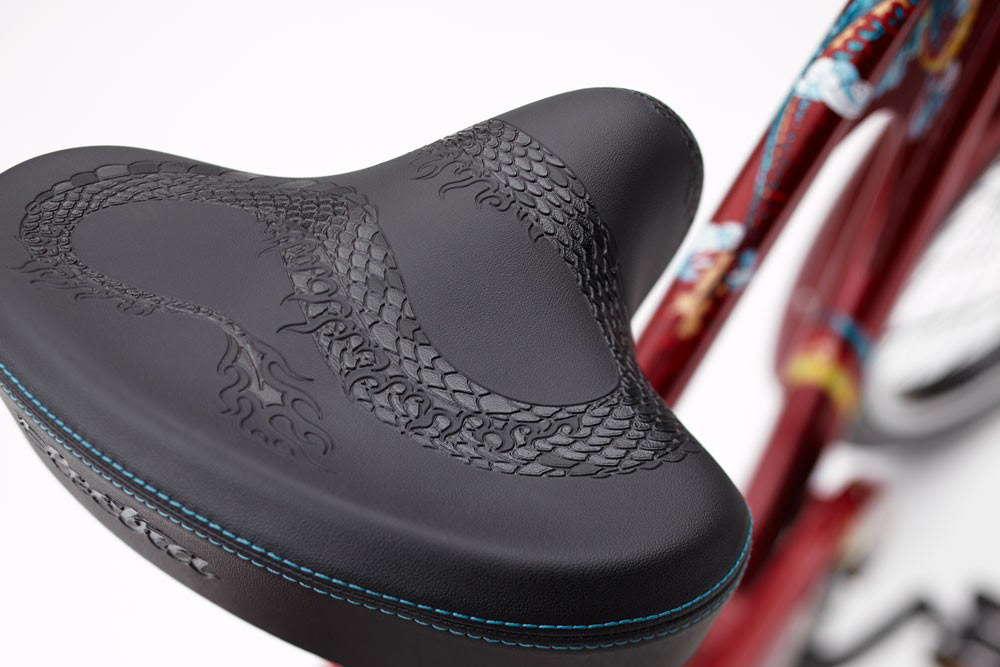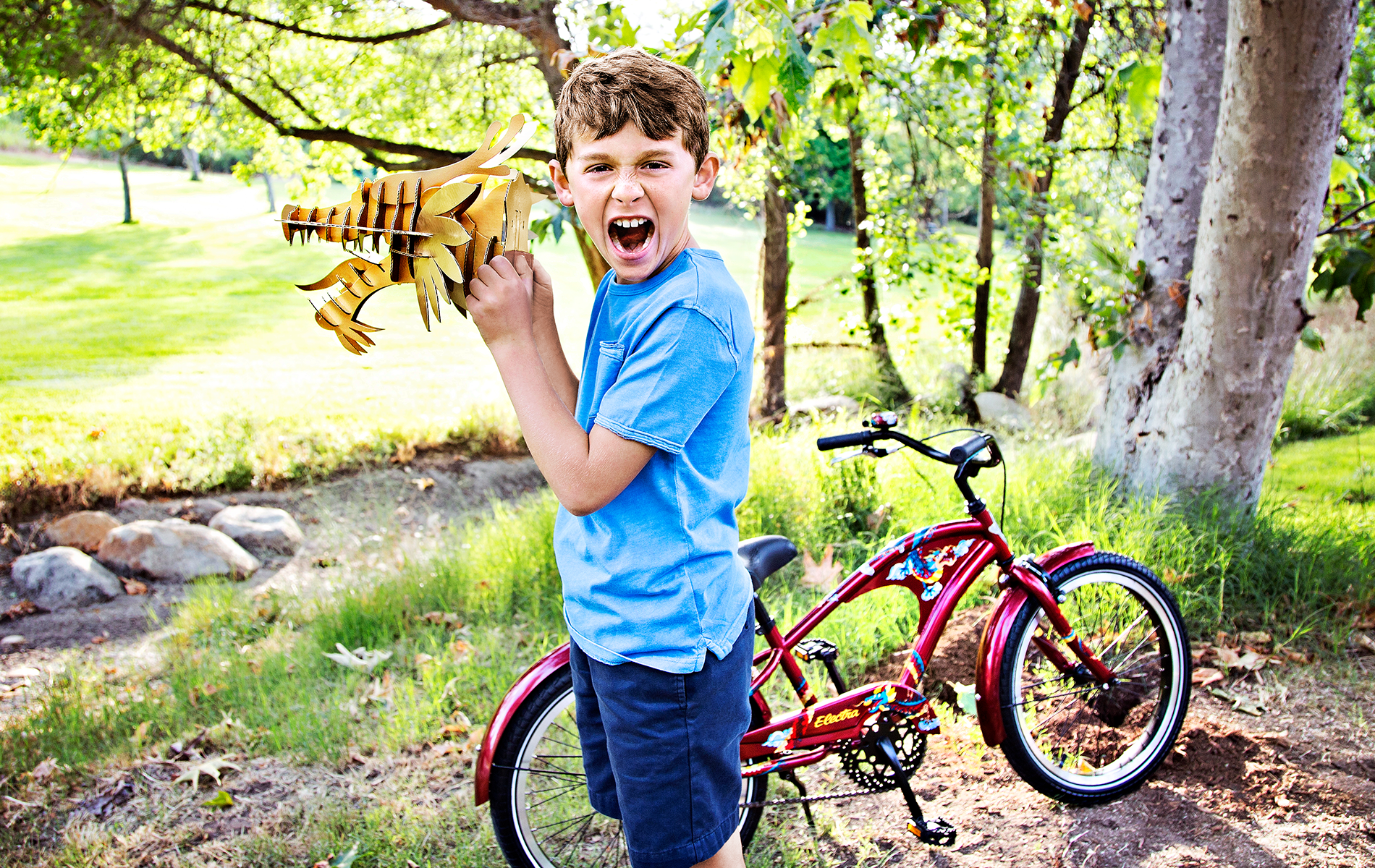 Sunshimmer is a new appreciation for rainy weather. Beautiful, glittery rainbows appear from behind clouds and lightning, and the sun always finds a way to peak through. The white frame is overlaid with transparent shimmer stars to really add some spark to this tiny silver lining of a bike.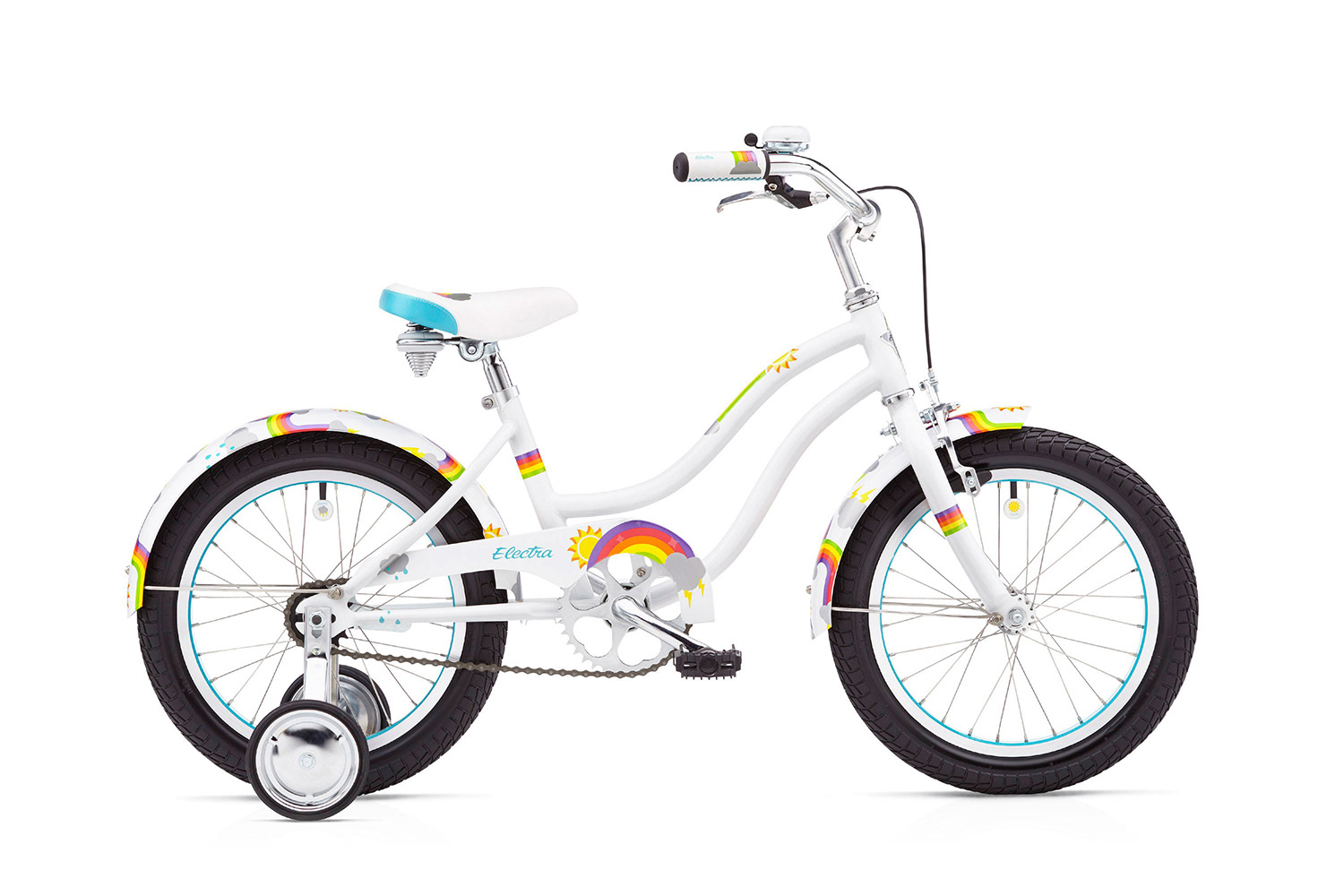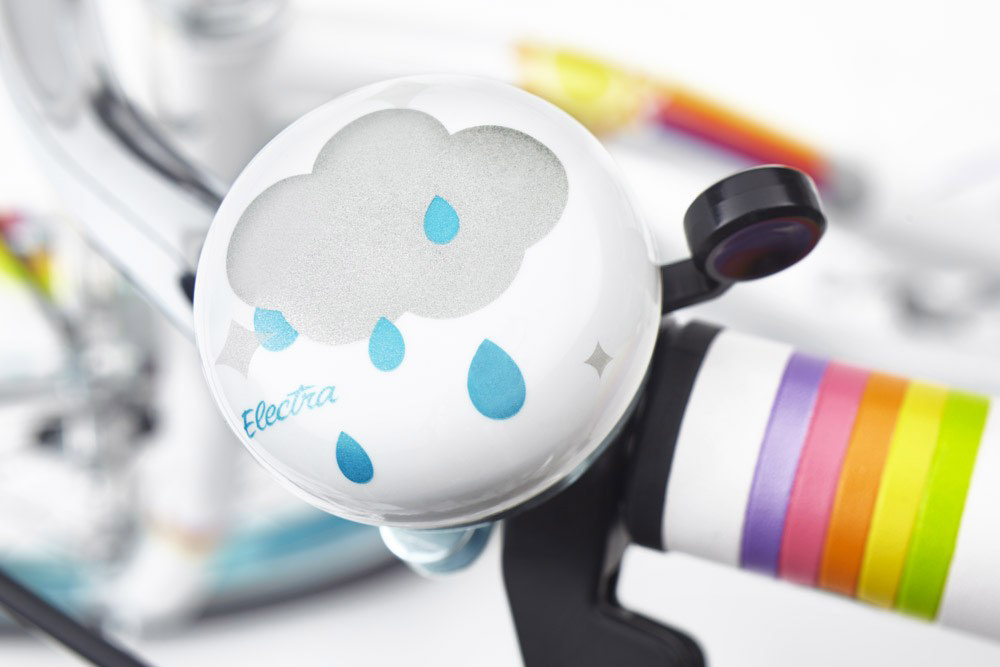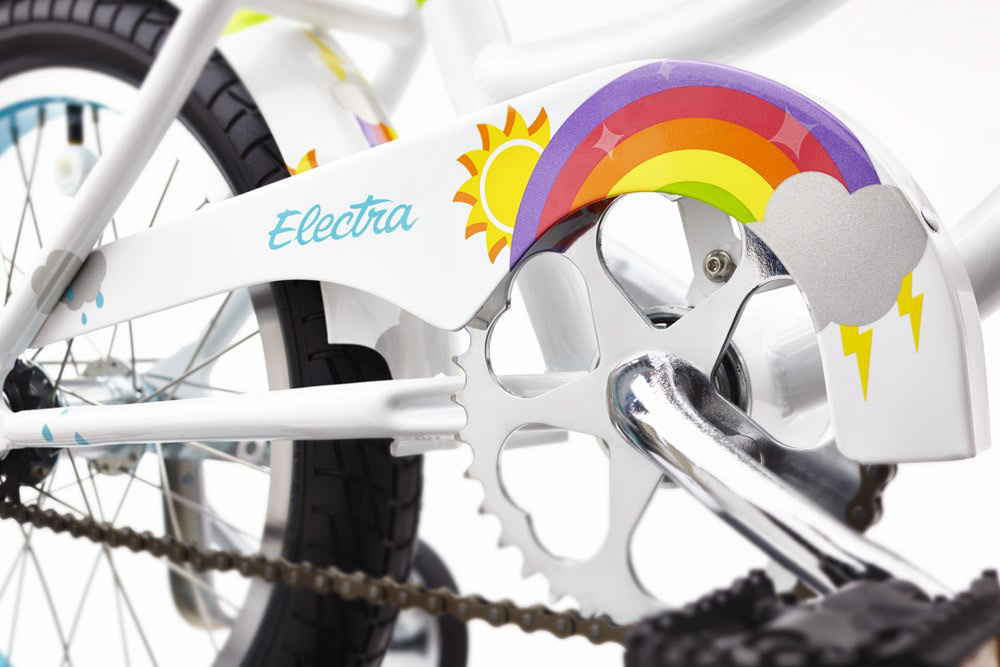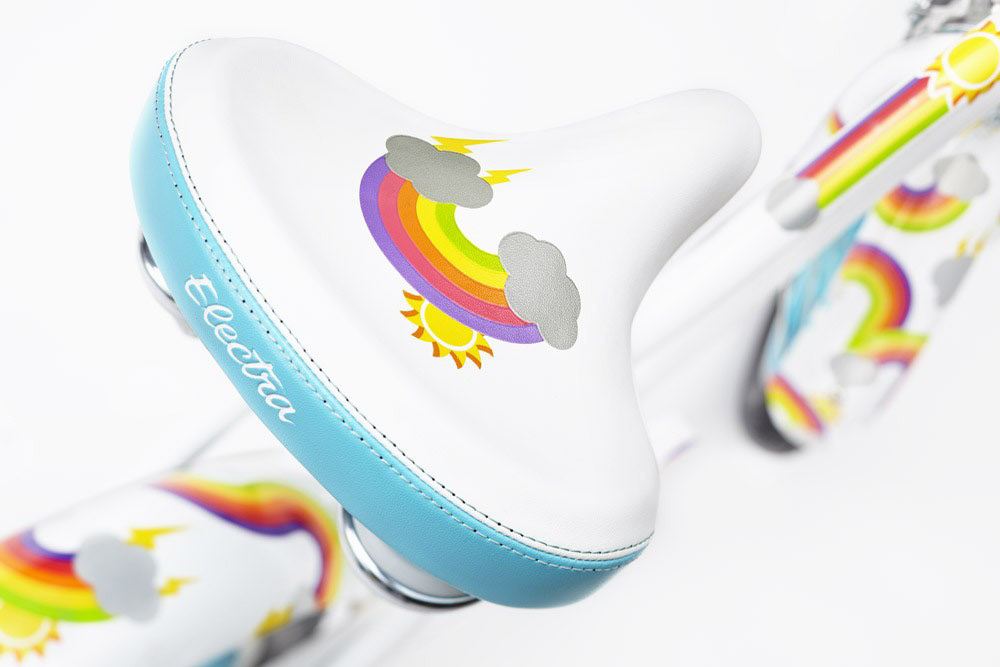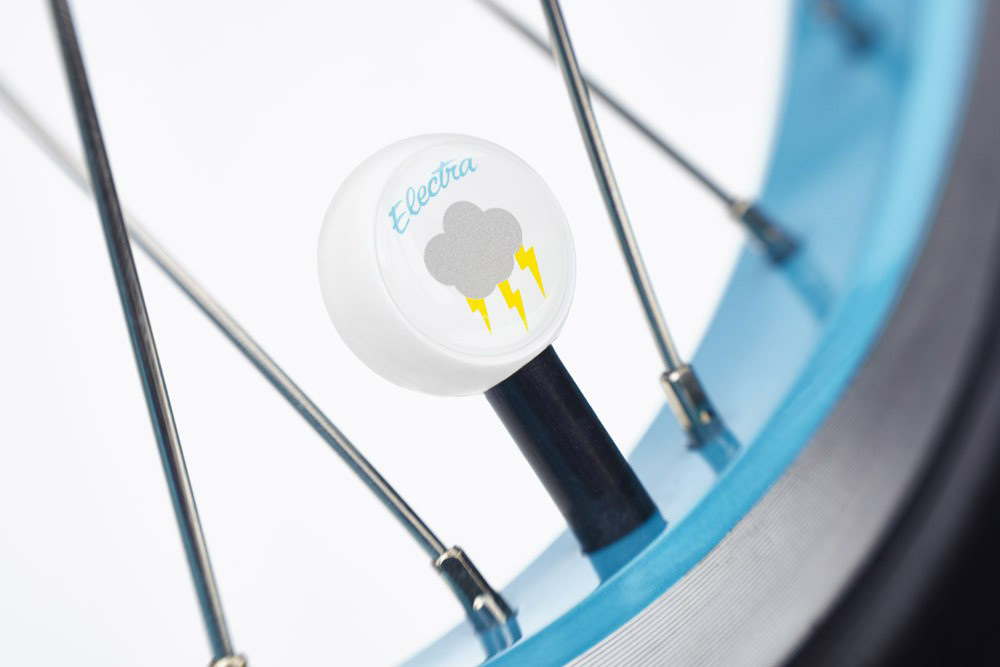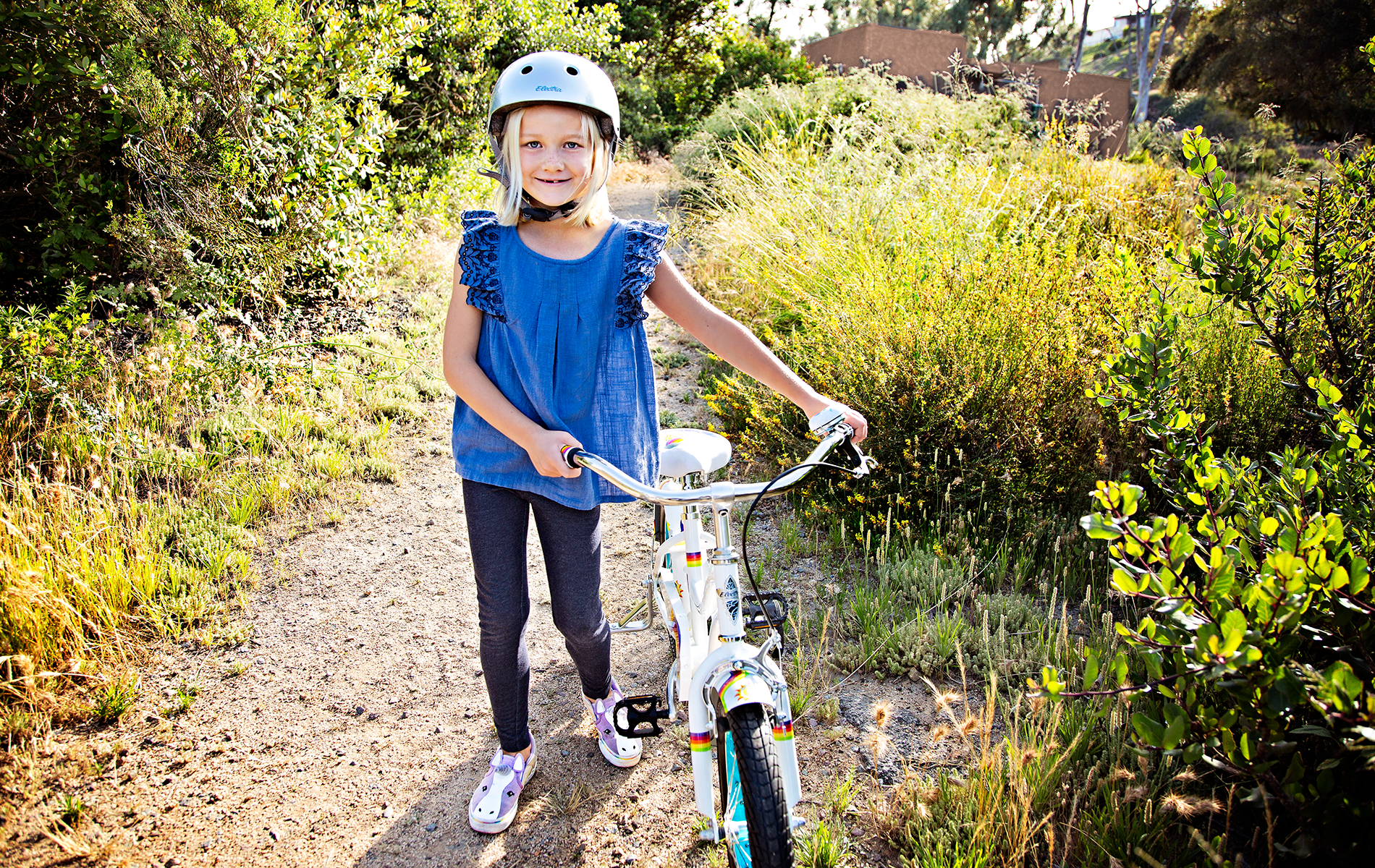 Graffiti Drip is a new take on street art. Bright, electric paint colors drip throughout the frame, with touchpoints like a custom bell, embossed paint drip saddle, and custom logotype on the chainguard.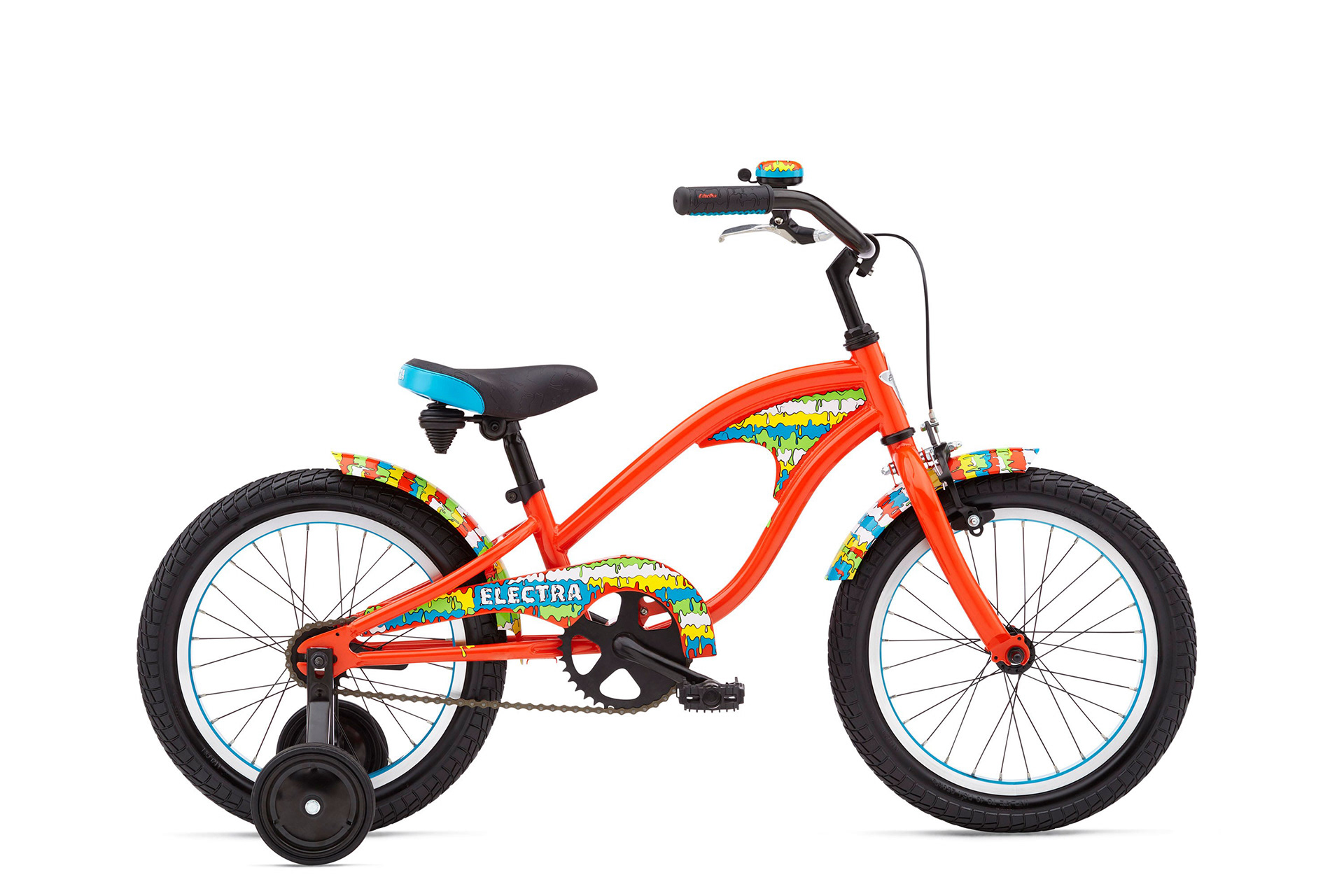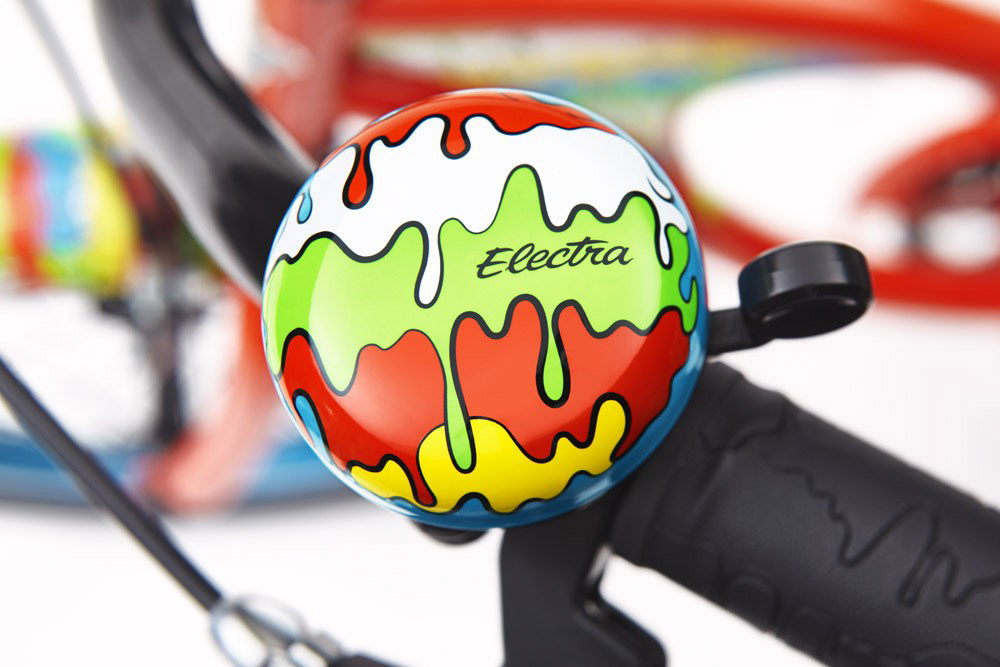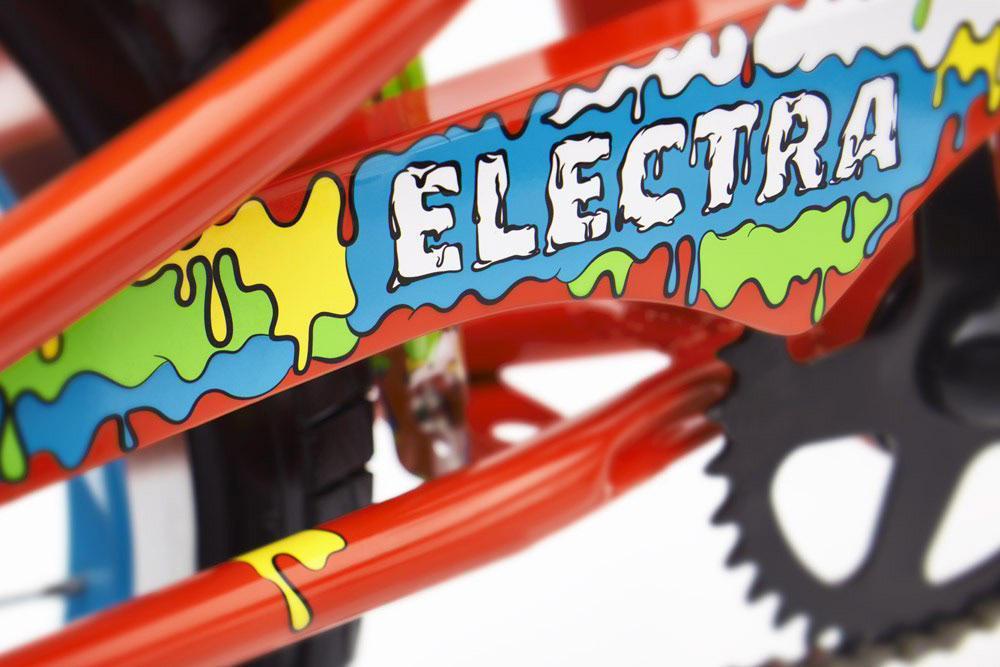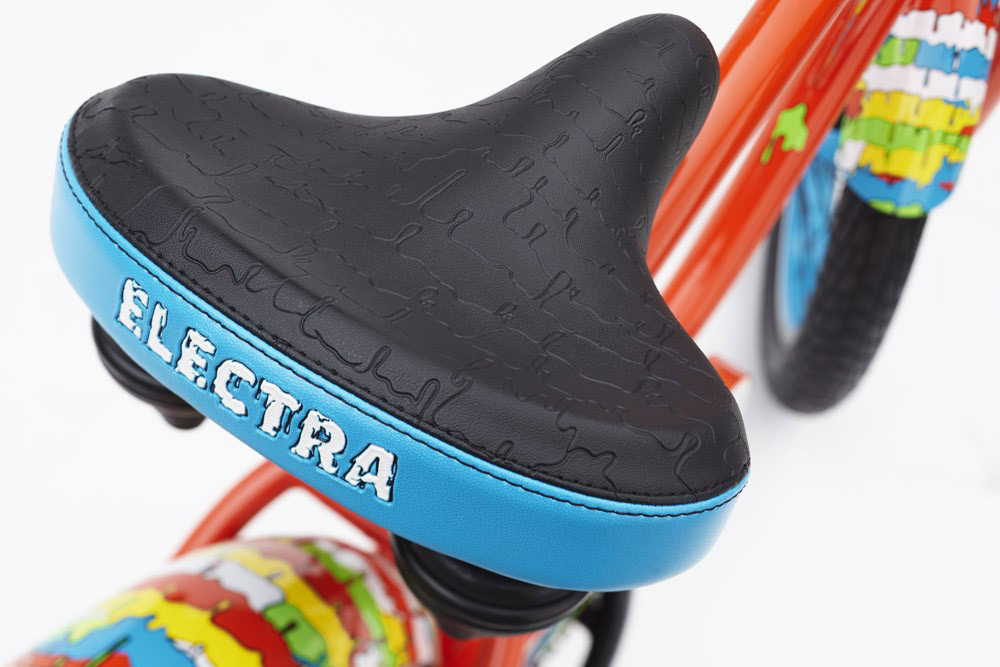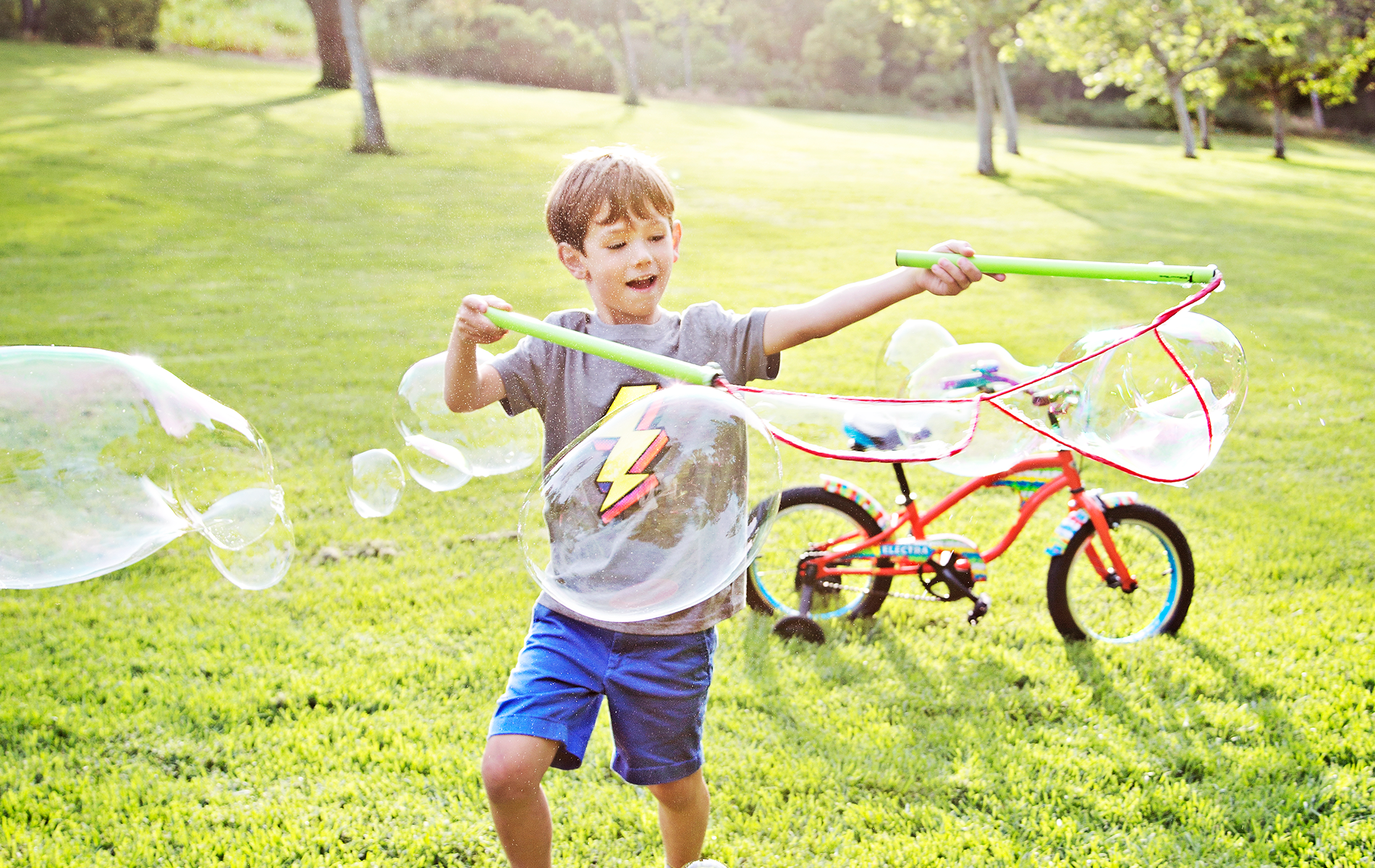 Under The Sea is a deep dive into the world of color and creature under the ocean's surface. The deep metallic blue contrasts with the bright animals floating around the bike's frame.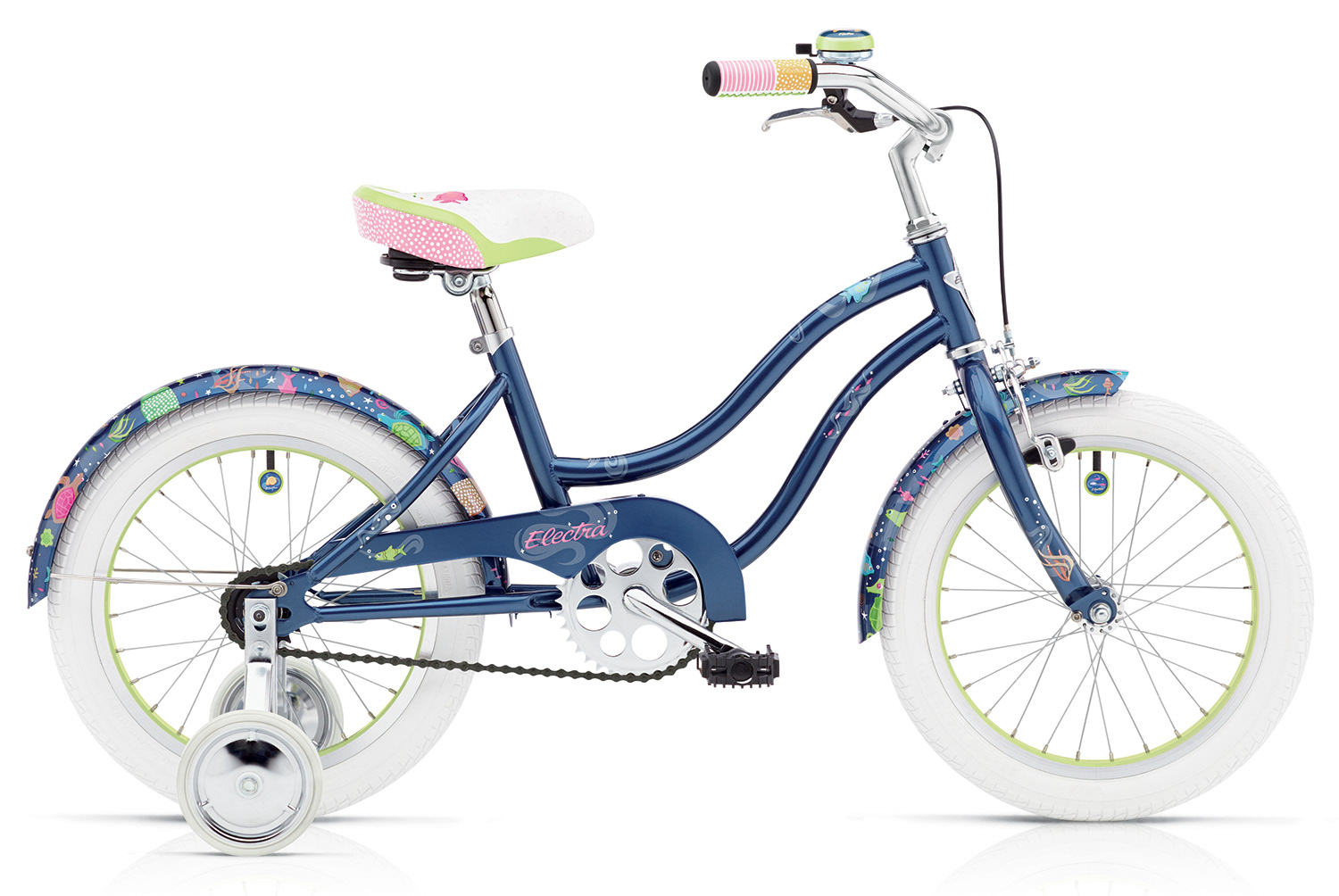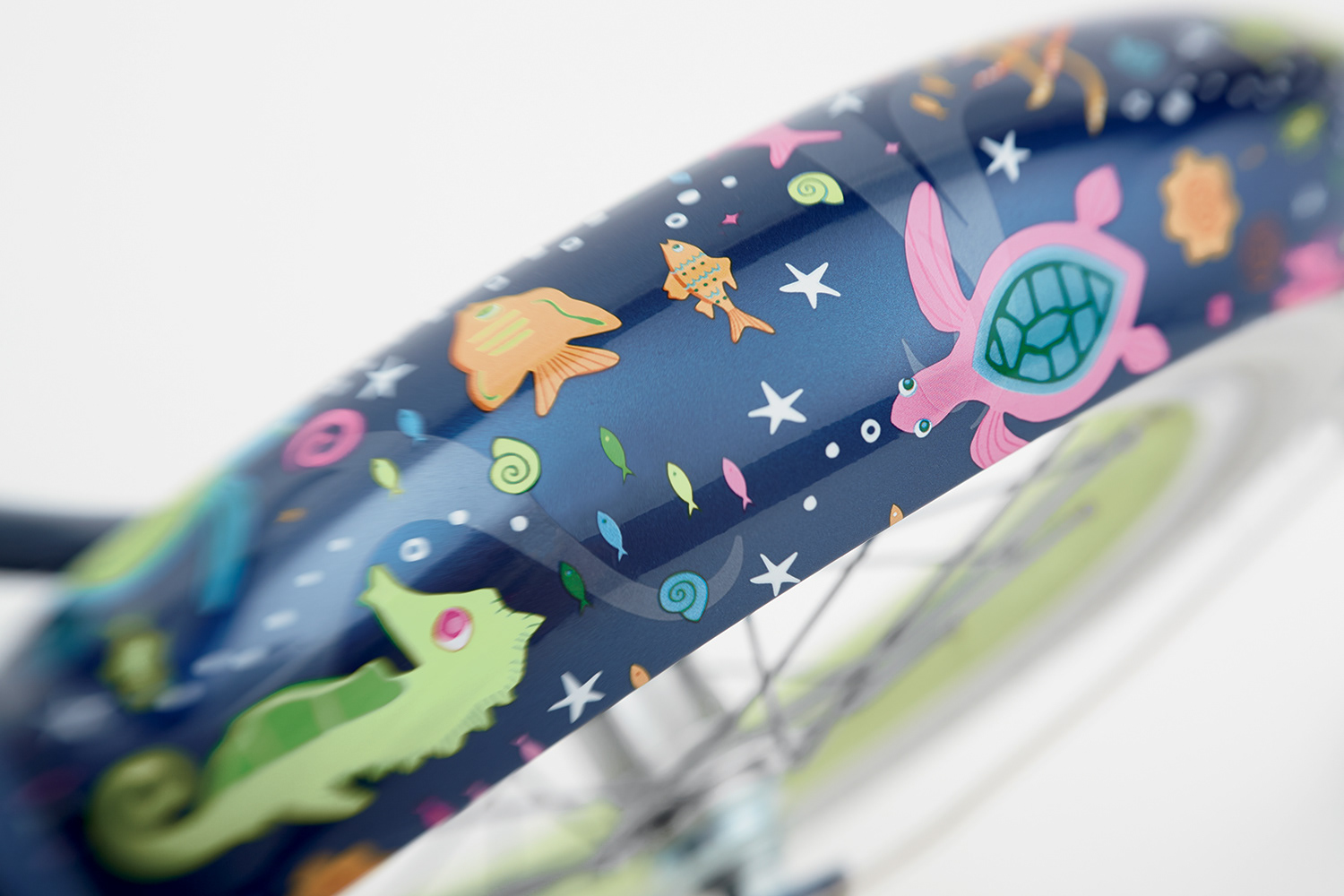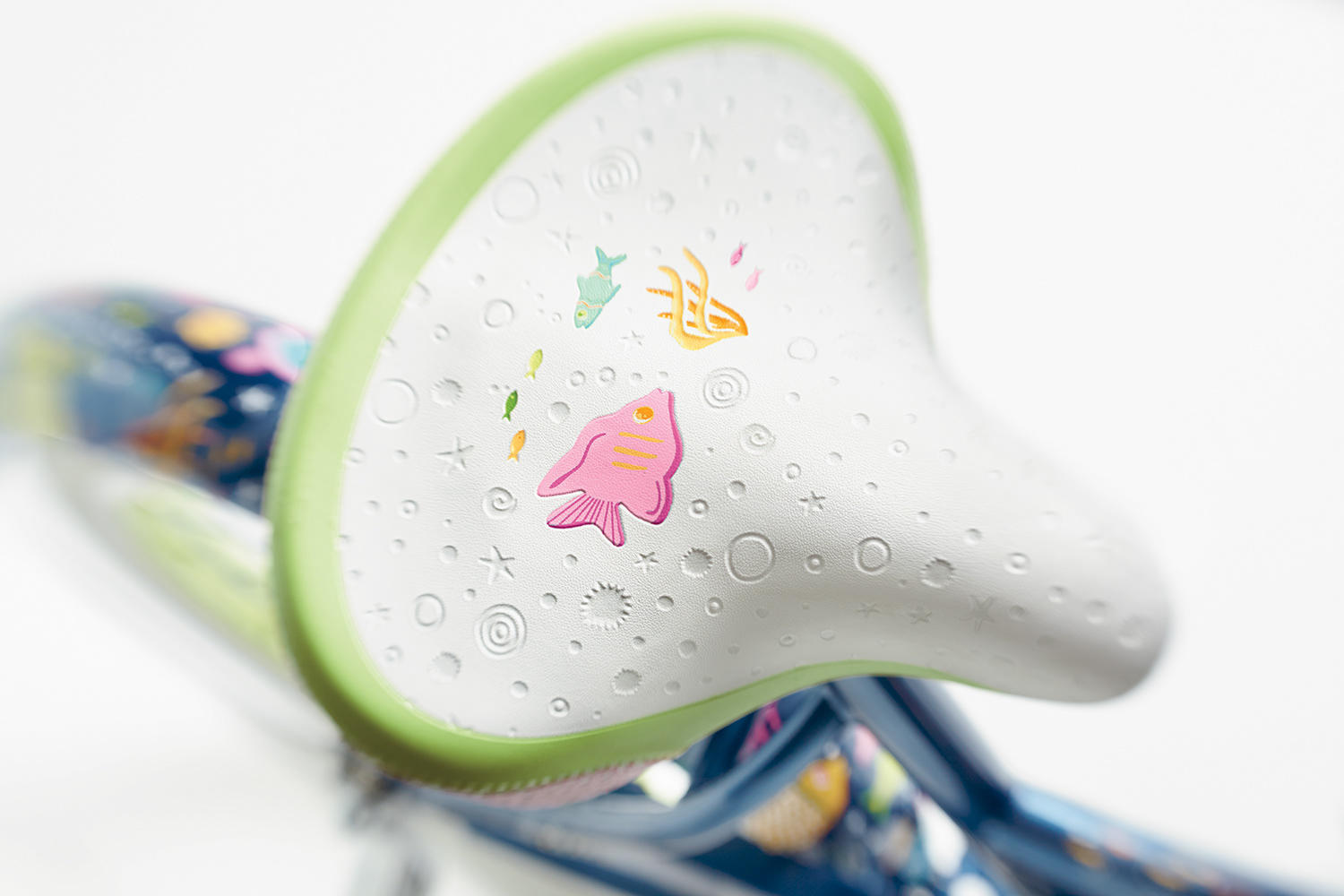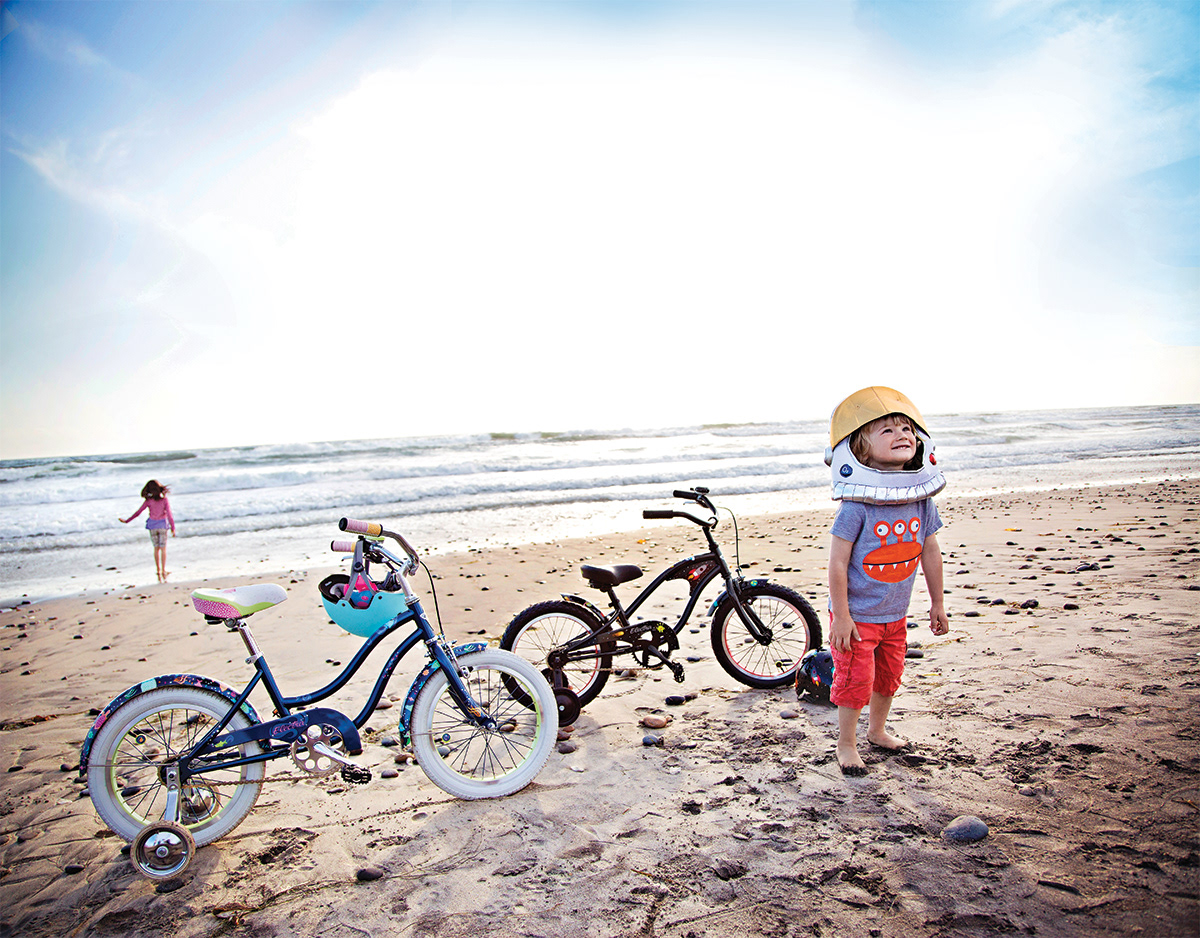 Photography by Mark Clifford and Erin Perryman