Working closely with the design team over at Electra, I created the custom illustrations for the section divider pages in the 2016 catalog. Each line of bikes has its own unique personality. I kept this in mind as I was planning the layouts, while still maintaining a consistent, bright energy across all designs. Final catalog is 11" x 8.5".
Takeaway: If you look forward to your late-night and early-morning work, you're working the right job.
CLIENT  ::  Electra Bicycle Co.
CATEGORY  ::  Design, Illustration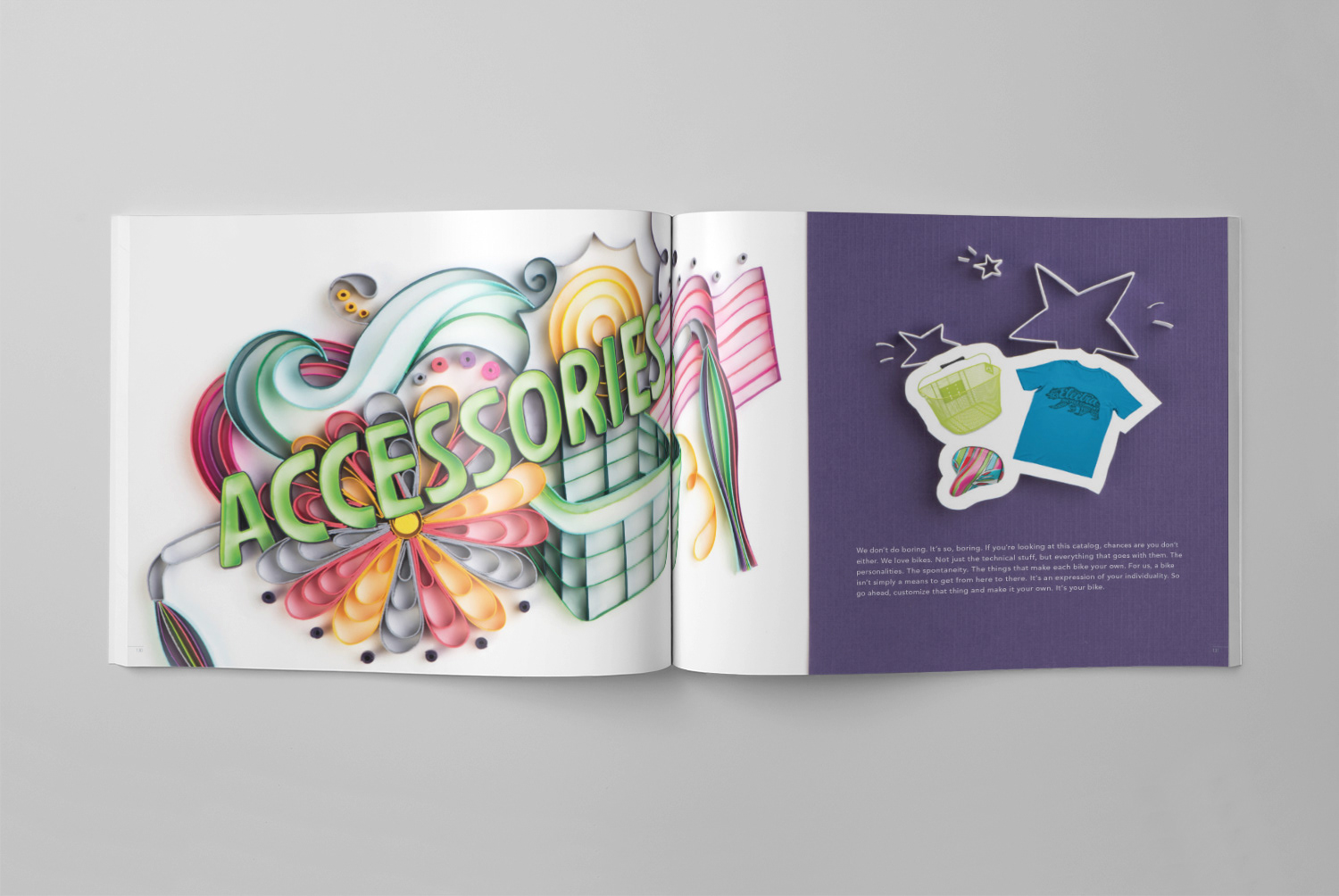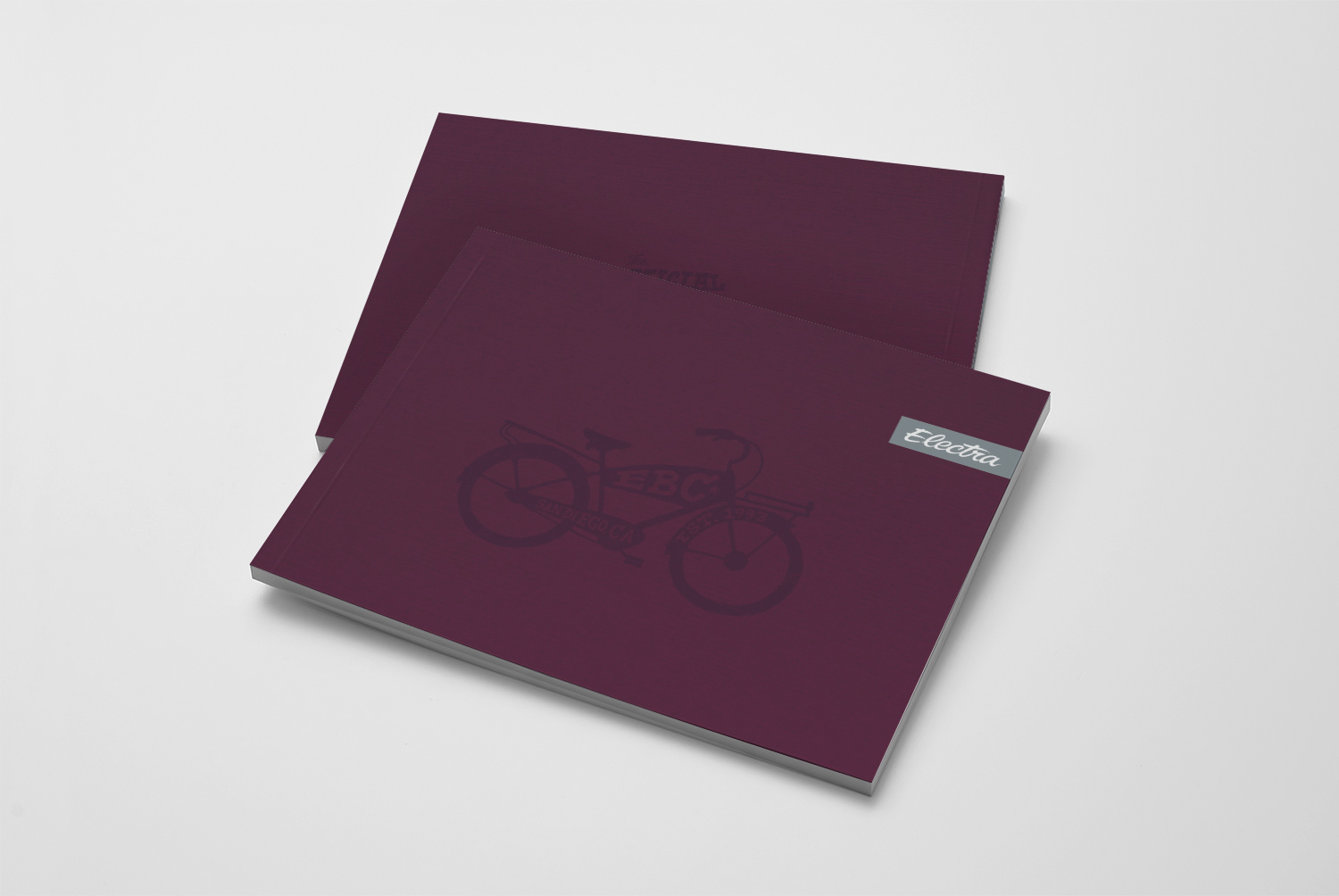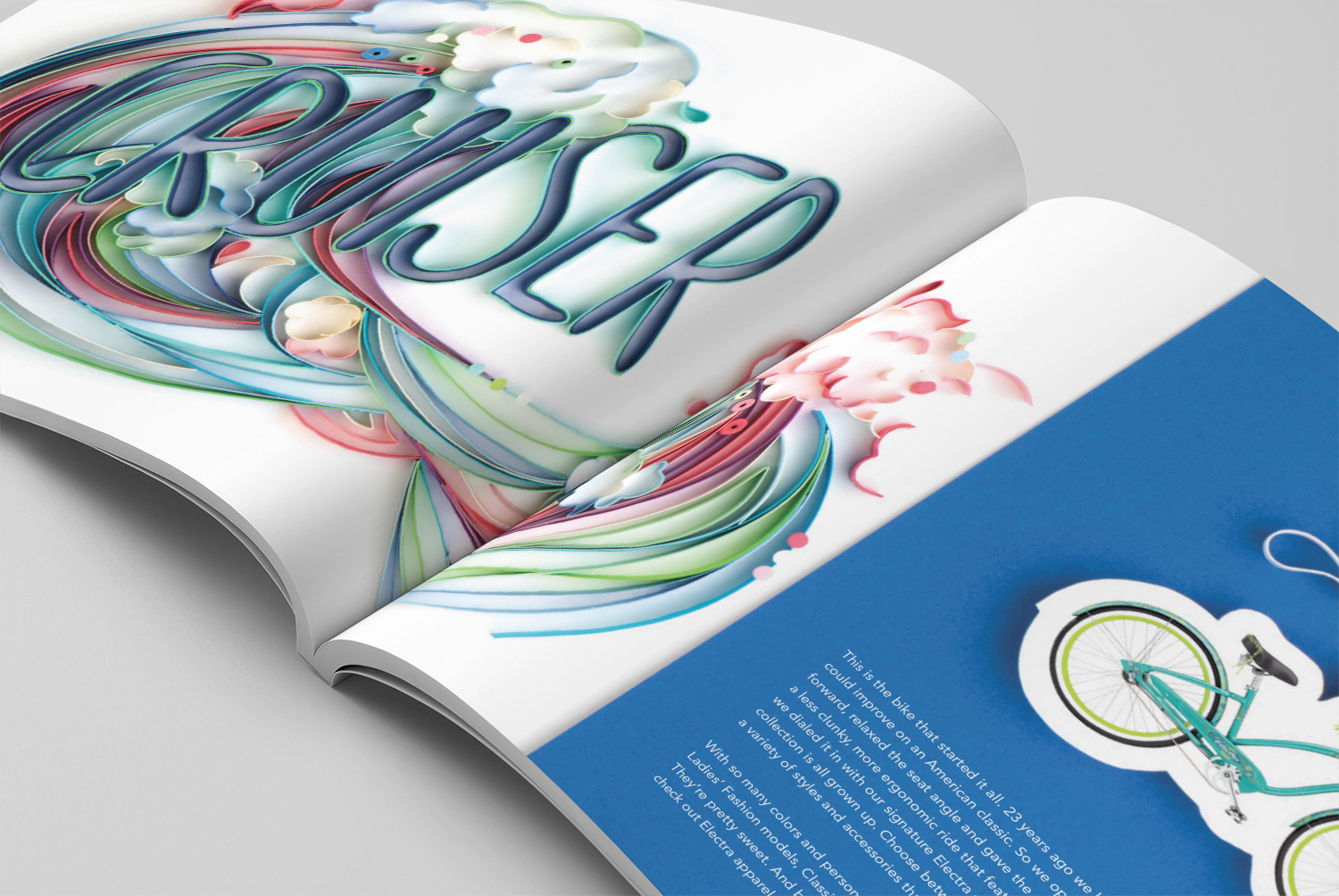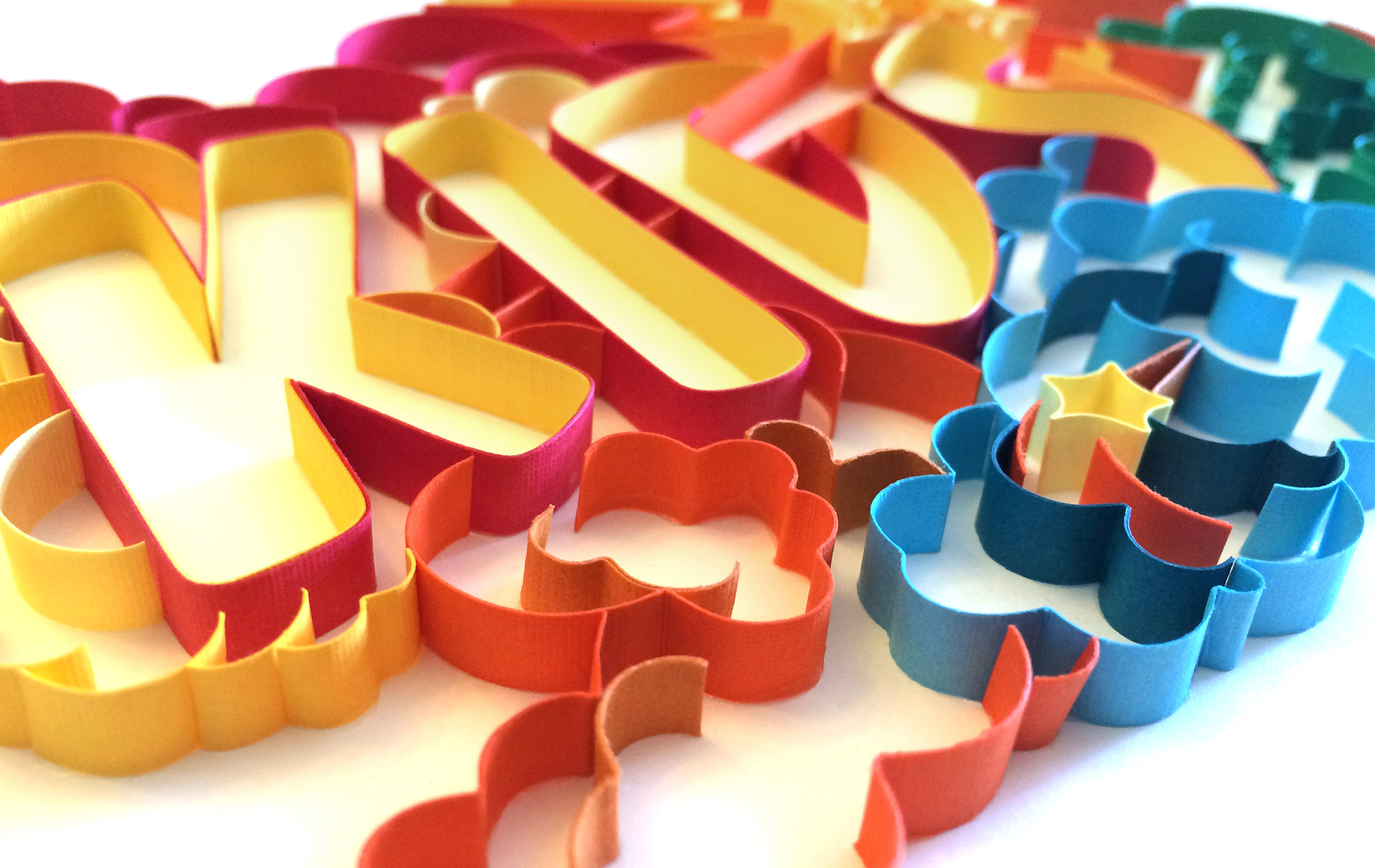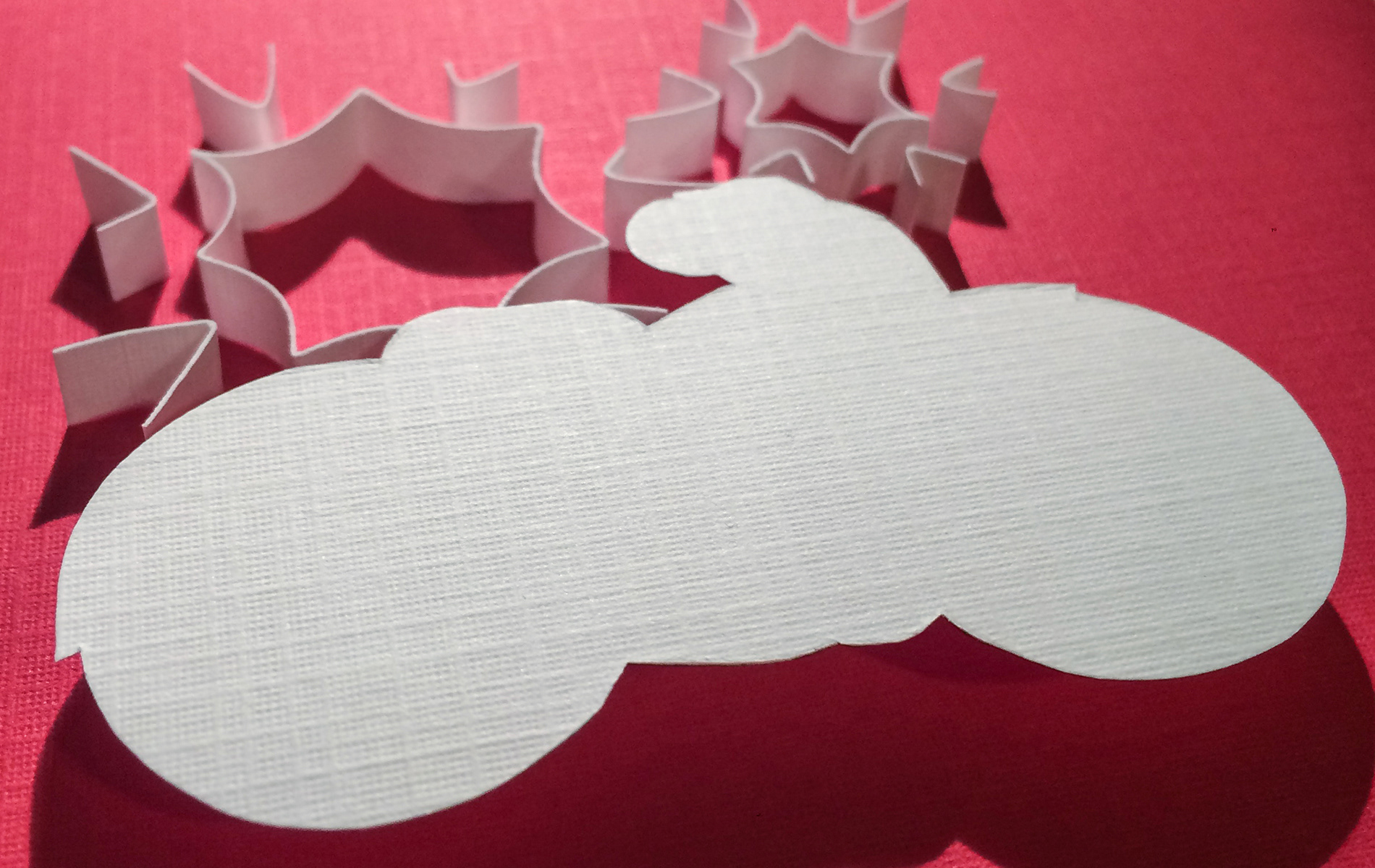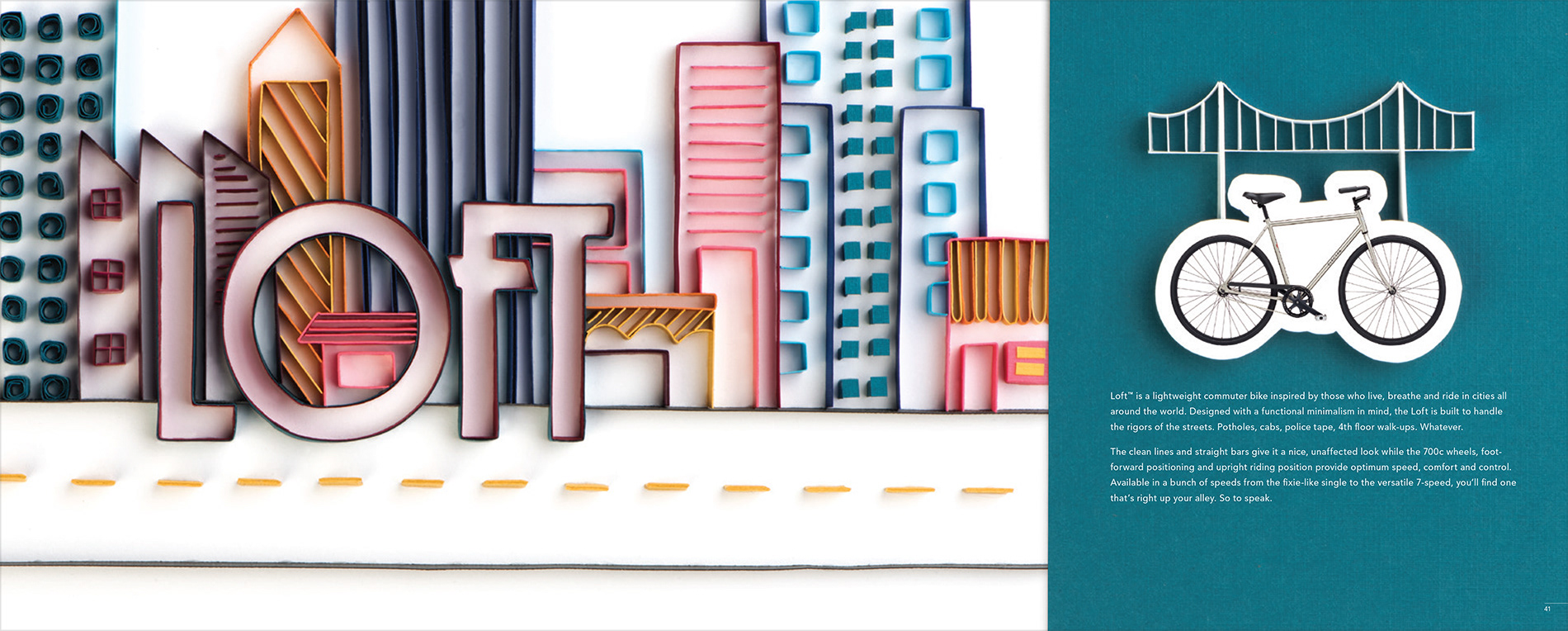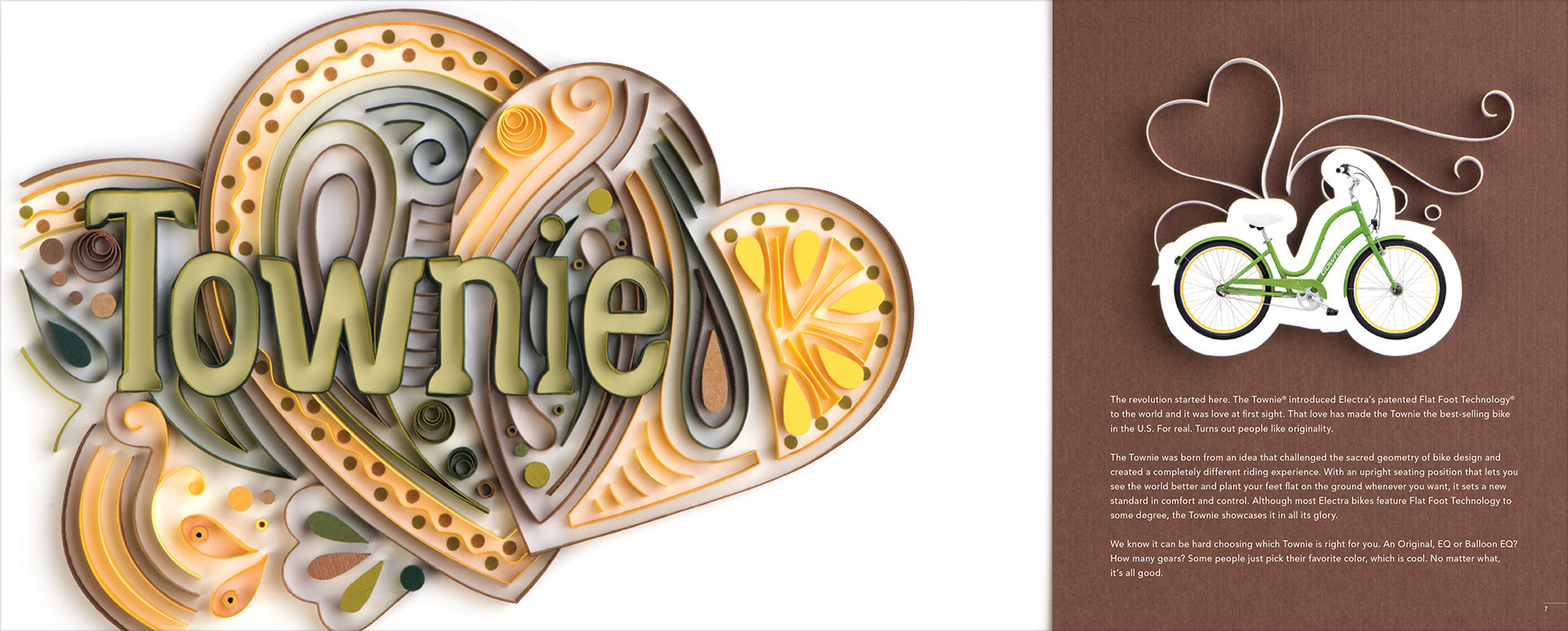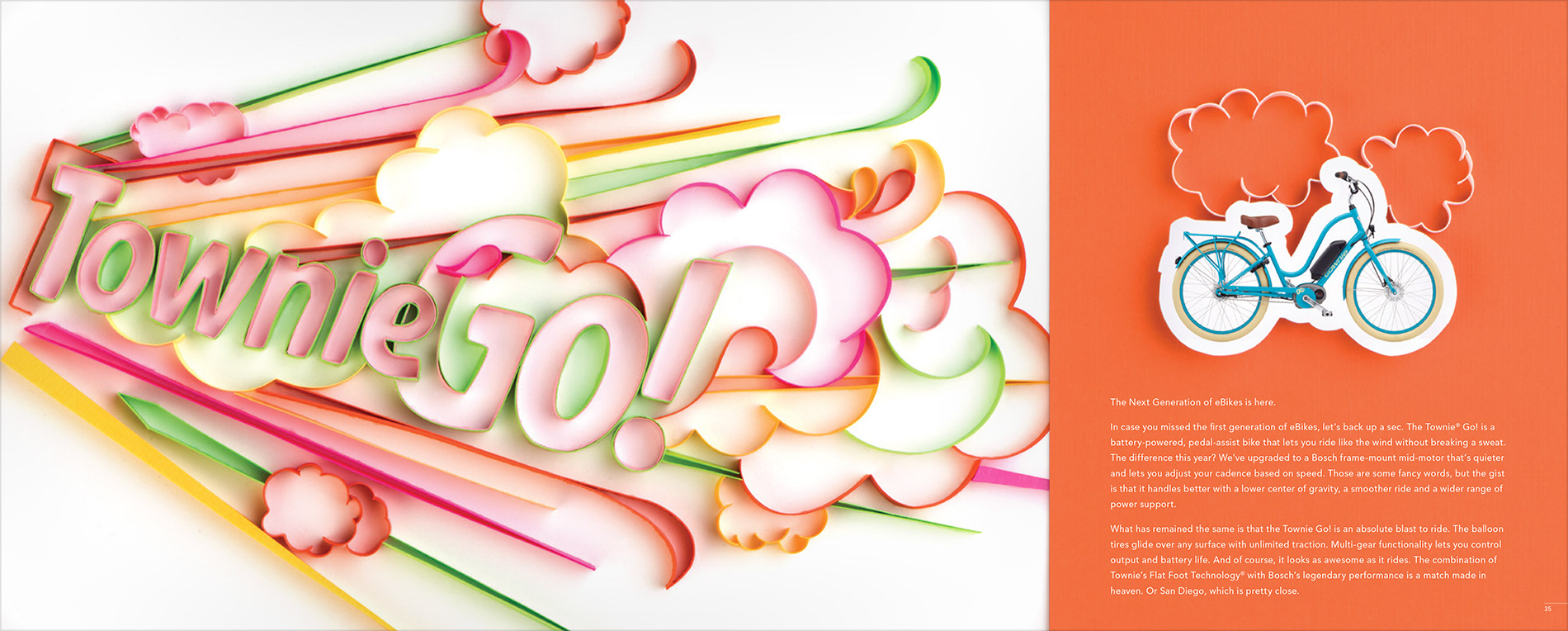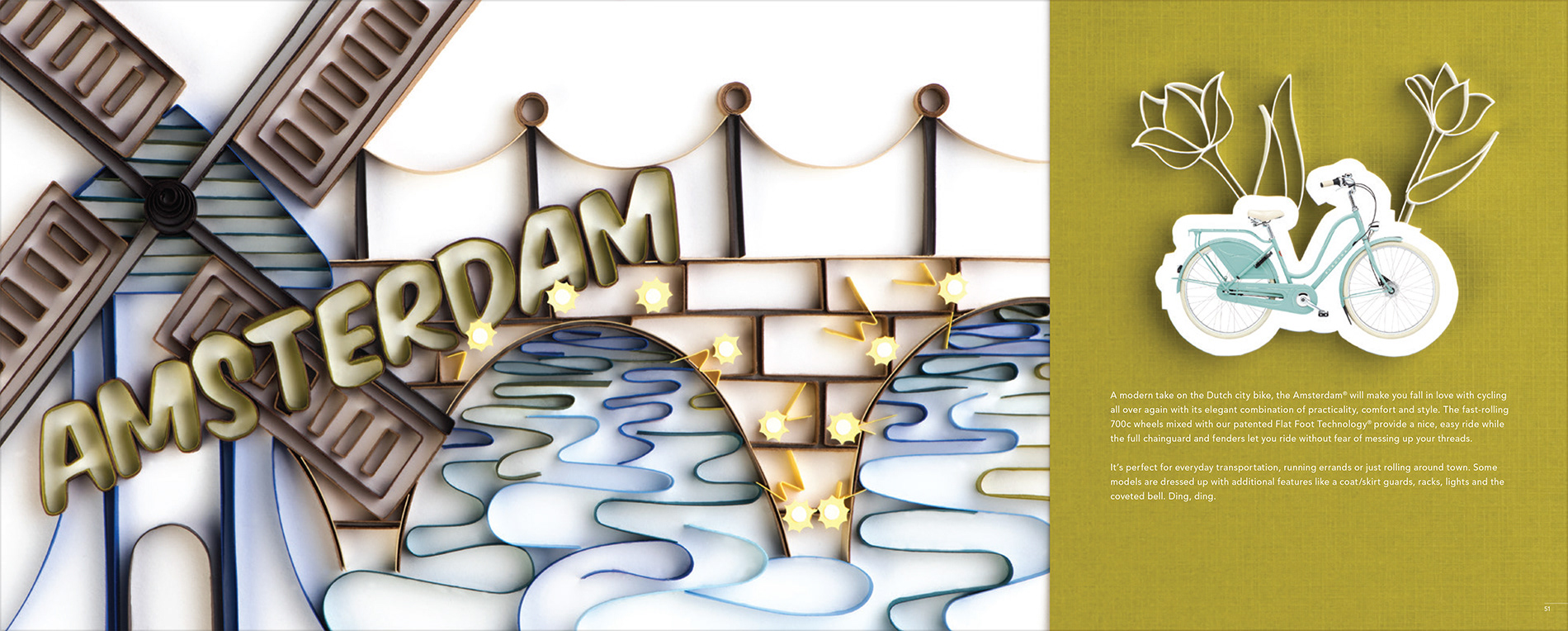 Employees at the German headquarters loved the illustrations so much, they made their own t-shirts. :)